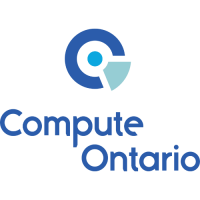 Log in to Compute Ontario Advanced Research Computing Training
Is this your first time here?
NOTE 1: If you don't have an Alliance (formerly Compute Canada) account then follow these instructions on how to apply for an Alliance account.

NOTE 2: One can not login using an Alliance-registered email address. Instead the Alliance account username must be used in order to login.
NOTE 3: If your Alliance account has just been approved or reactivated, you need to wait an hour before this site will permit you to log in.
---
If you've any questions, issues or requests, submit a ticket by sending an email to support@tech.alliancecan.ca with the details and say this is for "Compute Ontario Training" so the ticket is properly assigned.
---
Logging in with Shibboleth Notes:

Some courses may allow guest access